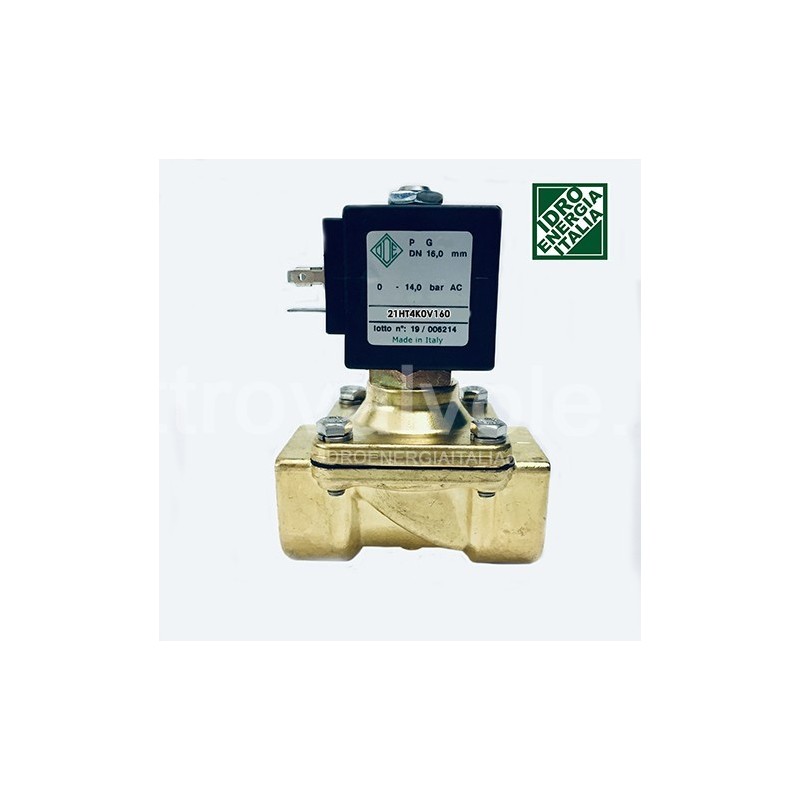  
Solenoid valve 220v 1/2 normally closed 21HT4K0V160 viton seals
21HT4K0V160 MIXED SOLENOID VALVE AND MINIMUM OPERATING PRESSURE 0 BAR.
Politiche per la sicurezza (modificale con il modulo Rassicurazioni cliente)

Politiche per le spedizioni (modificale con il Modulo rassicurazioni cliente)

Politiche per i resi merce (modificale con il Modulo rassicurazioni cliente)
osmotic or osmotic water, shampoo, waxes, detergents, detergents, petrol, diesel, diesel, hydraulic oil, cold water, hot water 140 degrees, distilled water, emulsified water (white water), soapy water, soap solutions, propyl alcohol , ethyl alcohol, pesticides, gasoline, carbon dioxide, aviation fuel (JP3, JP4, JP5), agricultural fuels, kerosene, freon 12 in aqueous solution, freon TF, diesel gas oil, glycol, ethylene glycol, propylene glycol, aromatic hydrocarbons, sugary liquids, lubricants, integral cutting oil, emulsified cutting oil, welding gas *, liquefied lpg *, propane *, freon 113 *.
* ATTENTION: For use with these fluids highlighted by an asterisk, the solenoid valves must be positioned in external and ventilated rooms equipped with ATEX coils.
ATEX Ex nA coils comply with the ATEX directive 2014/34 / EU
II 3G Ex nA IIC T3 Gc
II 3D Ex tc IIIC T200 ° C Dc IP 65